The role of football socks

Mainly for protection:
1. Wrap the leg guards. It is a piece of tile-like protective gear with a length of 25~30 cm and a width of 5~8 cm. It is fixed in front of the shin bone with its own Velcro to prevent the player's calf from contacting the opponent's shoe spikes during the game. Injured by the collision, the leg shield is covered with stockings for secondary fixation. In addition, it can also be used with mutual ankles.

2, protect the skin. Prevent players from scratching their legs when they fall to the ground or touch the ground during the game.
In addition, some players use it to better fix the calf muscles and feel more comfortable exerting force. Of course, this is a secondary aspect, and different people have different opinions.

Nowadays, stockings have become a scene on the football field, with the team uniforms, showing the different characteristics of each team and sports brand.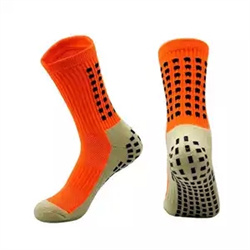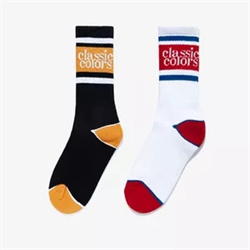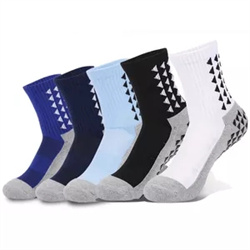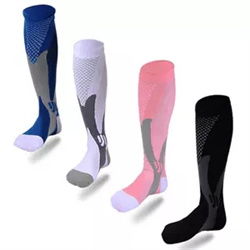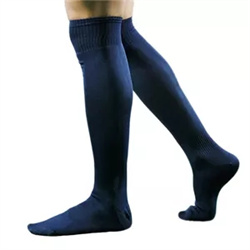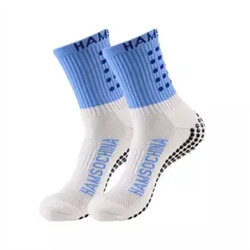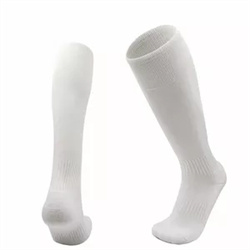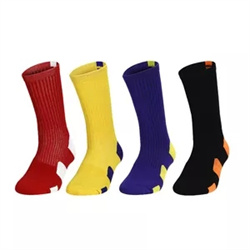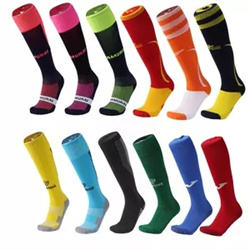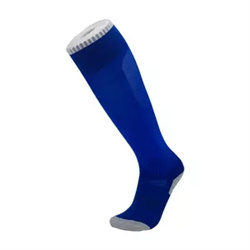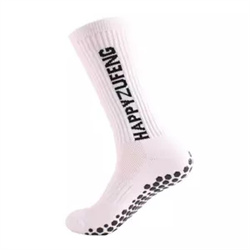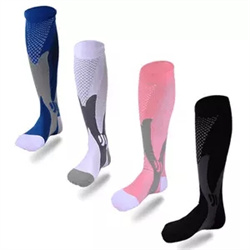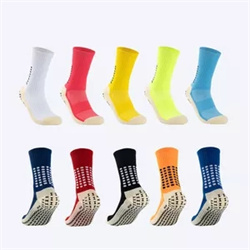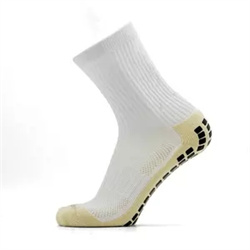 Football socks material

Professional football socks for players are generally made of Lycra cotton. For ball socks, there are no real cotton ball socks. Generally, the cotton yarn content of ball socks is about 60% to 85%. Socks need a certain degree of elasticity, which must add a certain amount of elastic fiber during the weaving process (generally It's spandex). For example, Lycra is the best material to stick to the skin. Generally, the whole pair of socks will not be made of Lycra. Many socks indicate that they are limited to the socks, toes, heels, and ribs for reinforcement and elasticity. For the role, man-made fibers are often used, and the two add up to about 15-40%. So what we call pure cotton (cotton) socks means that the yarns other than elastic fibers and hanging threads are all cotton.

Lycra cotton (LYCRA) is a fabric composed of 95% or 97% cotton and 5% or 3% lycra.