Football, according to the diameter of the football, is divided into 5 types, namely:
1. No. 5 ball, 21.5 cm in diameter, a regular 11-person game ball;
2. No. 4 ball, 19 cm in diameter, ball used for a game of 5 or 7 people;
3. No. 3 ball, 18 cm in diameter, for children's training and learning;
4. No. 2 ball, 15 cm in diameter, is a ball for children to play;
5. No. 1, with a diameter of 12 cm, is a ball for children to play.

Below picture is various size of football for your reference. As a professional football manufacturer, we can also customize the size according to your needs.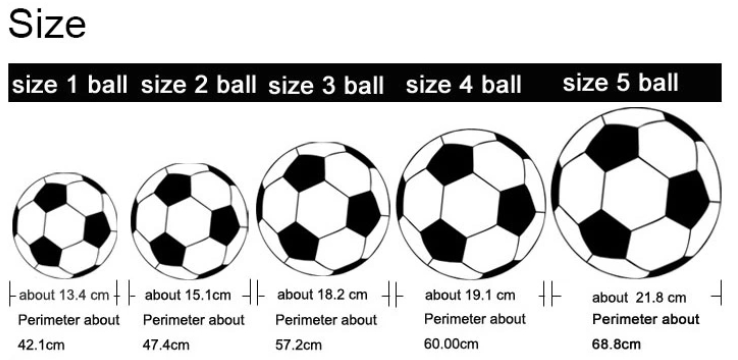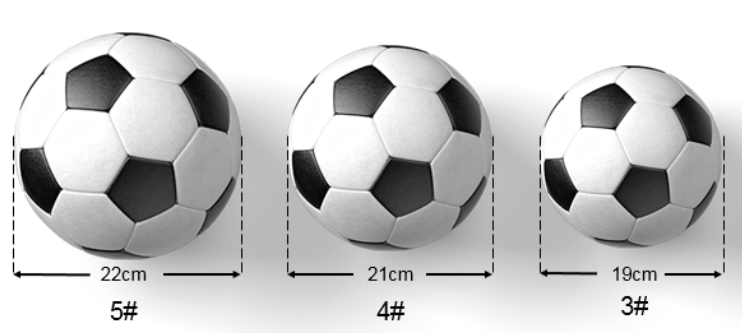 Our football has various size for your choice. Besides, we also can custom size as your requirement. If you are interested in the football, please feel free to contact us at any time.