Introduction of football shoes

Football boots are called combat boots at the feet of football stars. Now it has become an important aspect for fans besides caring about the result of the game. There are many types of soccer shoes, which can be applied to artificial grass, hard courts, floors, and soft courts. It is necessary to choose the corresponding type of soccer shoes according to different venues, which is convenient for achieving good results in the game. Very important, improper use may cause injury to players.

Football players enjoy the performance stage envied by the stars of other sports. Like dancers, they demonstrate their skills and teamwork in front of tens of thousands of live audiences and more TV audiences. The reason why stars of other sports will be envious is that they can not only show their talents, but they can also wear beautiful jerseys and sneakers to exude charm. Frequent contact with the ball and sneakers makes sneakers an important partner of football stars.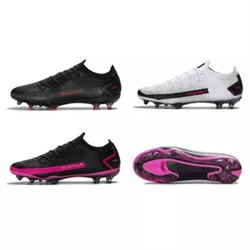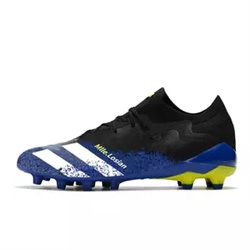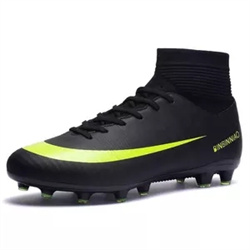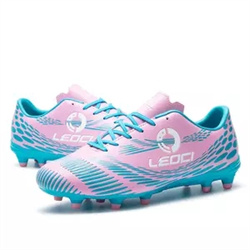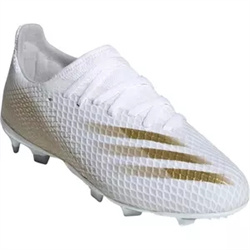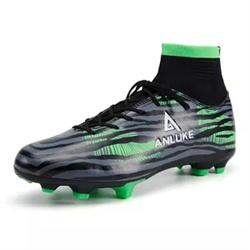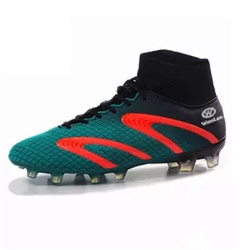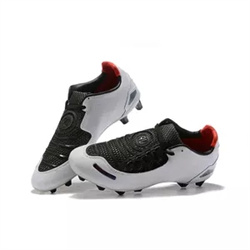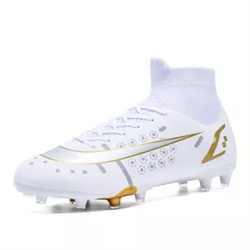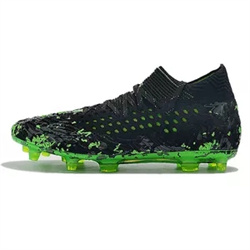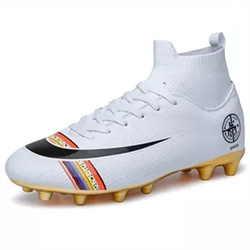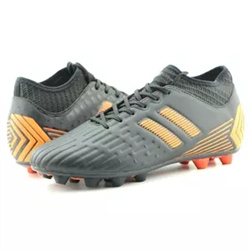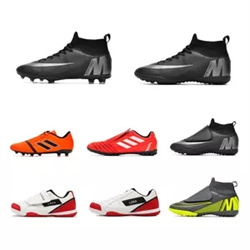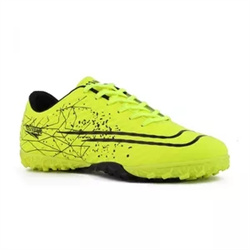 The difference between football studs

According to the different venues, football shoes are divided into six categories according to the characteristics of the studs: SG, FG, HG, AG, TF, IC

1. SG of football spike knowledge (steel spike football shoes)
SG: Soft Ground (soft ground), also known as steel spike football shoes, the spikes are relatively long, suitable for soft or very soft real grass, generally, players will use these spike football boots on rainy days.

2. FG of football spike knowledge (long spike football boots)
FG: Firm Ground (harder ground), FG sneakers are the best choice on natural grassland. Designers have made special improvements to FG sneakers for natural grassland, which makes most players choose FG on this kind of venue. At present, most professional players wear FG studs during the game, which is also the most common. Usually, FG studs have the longest length, which is suitable for flat natural grass fields, as long as the field is not particularly wet.

3. HG of football spike knowledge (short spike football boots)
HG: Hard Ground (hard ground), shoe studs are slightly shorter than FG plastic nails, suitable for top human grass or medium grass, the thickness of rubber and fine sand can vertically bury 2/3 of one yuan coin, amateur competition field conditions In the upper field.

4. AG of Football Shoe Spike Knowledge (Human Grass Special Spike)
AG: Artificial Ground (special nails for human grass), shoe spikes are shorter than HG's, generally about 1 cm, and the rubber used is softer than FG and HG, and the number of shoe spikes is more than the above two types. It is suitable for rubber Artificial turf with grain and fine sand thickness greater than 1 cm.

5. TF (artificial plastic field) of football stud knowledge
TF: Turf (artificial plastic field), also commonly known as broken spike football shoes. It is suitable for all kinds of artificial courts and has strong adaptability. It is determined that it is the grip, such as the above-mentioned shoe spikes. The start is slow, but the pressure on the ankles and knees is the least.

6. IC of football spike knowledge (flat bottom)
IC: Indoor (indoor football field), suitable for the polished indoor football field and very poor quality outdoor artificial grass.