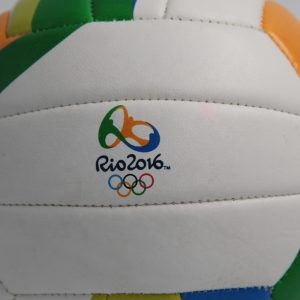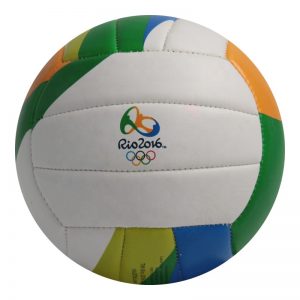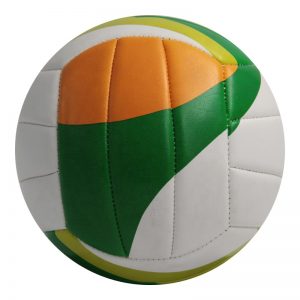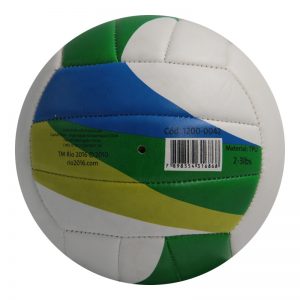 | | |
| --- | --- |
| Product Name: | Volley ball |
| Material: | PVC/TPU/PU |
| Size: | 5/4/3 |
| Weight: | 260~280g |
| Color: | Customized |
| Bladder: | Rubber bladder or butyl bladder |
| Logo: | Customized |
| OEM/ODM: | Available |
| Workmanship: | Perfect machine stitched |
| MOQ: | Accept small |
| Package: | 1pc/opp bag |
| Delivery time: | 7-15days |
| Payment term: | Western union,moneygram,TT,LC or Paypal |
| Production Capacity: | 200000pcs per month |
| Features: | 1)Eco-friendly material,can pass EN-71 part 1,2,3,6P,ASTM F963,AZO |
| | 2)Durable quality,high elasticity |
Volleyball originated in the United States in 1895. It was originally a game in which a net was hung on the basketball court, and the two teams were separated from each other. The basketball ball was used as the ball to play back and forth on the net without making it fall. Later, w.G. Morgan, an officer of the YMCA of Holyoke, Massachusetts, created the volleyball game.
In 1896, Morgan formulated the world's first volleyball game rules, and in the same year held the world's first volleyball game at Springfield College. Dr. Halsday of Springfield City College named it volleyball, which means "flying ball". Around 1900, volleyball was introduced to Canada from the United States. In 1905, volleyball was introduced to Cuba, Brazil, China and other countries and became a fashionable sport that swept the Americas at that time. During the First World War from 1914 to 1918, volleyball has spread and been widely developed in France, Italy, the Soviet Union, Poland and other countries. Volleyball rules have been continuously improved in the development process. In 1912, the rules of the volleyball game stipulated that players on both sides must rotate positions. In 1917, 15 points per round were stipulated, with a three-win system of five rounds. In 1918, it was stipulated that there were 6 players per team. In 1922, it was stipulated that each side must hit the ball through the net within 3 times. In 1949, the first World Men's Volleyball Championship was held in Prague, Czechoslovakia. In 1952, the first World Women's Volleyball Championship was held in Moscow, the former Soviet Union. In 1953, the Chinese Volleyball Association was established in Beijing, and in 1954 it was officially accepted as a full member of the International Volleyball Federation. In 1964, volleyball became an official event of the Olympic Games.
With the need for market-oriented operation of volleyball, after years of research, the FIVB has reformed the rules of volleyball. Around 1998, in order to enhance its attractiveness, indoor volleyball began to make some rules of improvement.