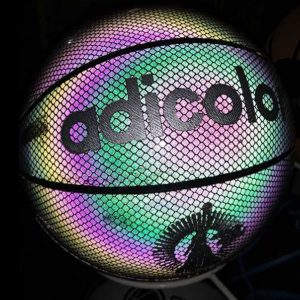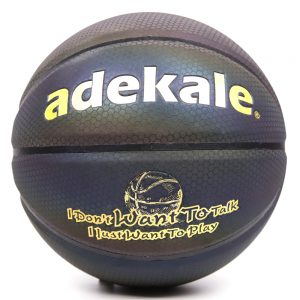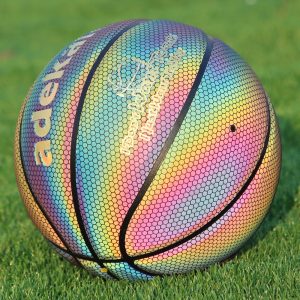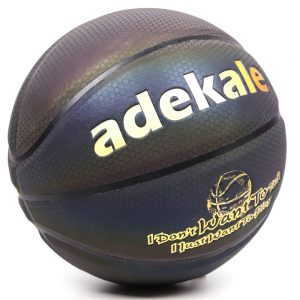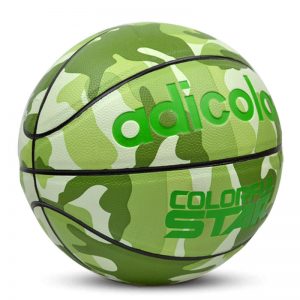 | | |
| --- | --- |
| Product Name: | Basketball |
| Material: | PU leather |
| Size: | 7 |
| Weight: | 600~650g |
| Color: | Customized |
| Bladder: | Rubber bladder or butyl bladder |
| Logo: | Customized |
| OEM/ODM: | Available |
| Workmanship: | Perfect machine stitched |
| MOQ: | Accept small |
| Package: | 1pc/opp bag |
| Delivery time: | 7-15days |
| Payment term: | Western union,moneygram,TT,LC or Paypal |
| Production Capacity: | 200000pcs per month |
| Features: | 1)Eco-friendly material,can pass EN-71 part 1,2,3,6P,ASTM F963,AZO |
| | 2)Durable quality,high elasticity |
Basketball was invented by American James Naismith in 1891. At that time, he was teaching at the YMCA International Training School in Springfield, Massachusetts. Because the local area is rich in peaches, the children here also like to play the game of throwing the ball into the peach basket. This inspired him to create basketball games based on the characteristics of football, hockey and other ball games.
Initially, the basketball game was relatively simple, and there was no limit to the size of the field and the number of people participating in the game. The game players are divided into two teams of equal numbers, standing at both ends of the court. After the referee throws the ball to the center of the court, the players from both sides immediately rush into the court to grab the ball and try to throw the ball into the opponent's basket. Because the peach basket has a bottom, the ball stays in the basket after it is shot. People must climb a special ladder to get the ball out of the basket.
With the continuous improvement of venue facilities, the basket has cancelled the bottom of the basket, replaced the peach basket with an iron ring, and replaced the wire retaining net with a board made of wood. The center line, the center circle and the free throw line were added to the venue, and the game was replaced by the midfielder. The jump ball starts. At the same time, the game players on the field are usually changed to 5 people per team, starting with guards, guards, center forwards, forwards, and left-behind positions. In addition, Naismith has formulated an imperfect competition rule with 13 clauses, which stipulates that it is not allowed to run with the ball, hold, push, trip, hit, etc. This greatly improved the fun of the basketball game, and attracted more people to participate in the game, so that basketball quickly spread throughout the United States.